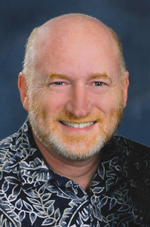 Born and raised in Indianapolis, I began my art career at Southport High School on the southside of Indianapolis. While at Southport High School I won a Scholastic Art Award and several honorable mentions for sculpture and a blue ribbon for Ceramics in the Indiana 4-H State Fair. I attended Herron School of Art in Indianapolis, studying Visual Communications and earning a Bachelor's Degree of Fine Arts in Visual Communications. While at Herron School of Art I received a Mildred Darby Menz Scholarship for freshmen.
I have continued studying art, perfecting my technique.  I regularly work to keep my life drawing skills fine tuned. I find inspiration in the sculpture of Rodin, and was inspired by the pencil work of Paul Calle.
I have a passion for drawing and sculpting people and capturing the uniqueness in each and every one of my subjects.
Education
Herron School of Art, 1983 Bachelor's Degree of Fine Arts
Indianapolis Arts Center– 1996, 2003, 2004, 2007 Classes
Southside Art League– 1995, 2003 Classes in Oil Painting
Solo Exhibitions
Indianapolis Arts Center 1999- Solo Show of Drawings and Sculpture
Southside Art League 2015 Solo Show of Illustrations and Sculptures

Group Exhibitions
Indianapolis Arts Center Student Exhibition 1997 and 1998
Herron Alumni Show 1999
Indiana Plein Air Painters Association Show 1999
Indiana State Fair 2003-2014
Naturally Inspired Art Exhibition-White River Gardens-2006, 2008-2014
Hoosier Salon Annual Exhibition 2006, 2008, 2010
New Harmony Hoosier Salon Gallery, Four Artists Exhibition July- August 2009
Indiana Wildlife Artists 27th Annual Exhibit 2010-2011
The Art Sanctuary, Annual Artesian Show 2011-2013
National Museum of Art and Sport, annual Exhibition 2012
Richmond Art Museum Annual Art Exhibition 2011-2013
Seven Virtues Exhibition- Athenuem Art Space
SoArts Garfield Park Art Center Art Exhibit 2014
SoArts Garfield Park Art Center Art Exhibit 2015
Art for the Ages Greenwood Library 2016
Awards
1979 Scholastic Arts Finalist Award and several Honorable Mentions for sculpture
1979 "500 Festival of the Arts" 3rd Place
1979 Indiana 4-H State Fair Blue Ribbon for Ceramics
1999 I won the Earth Day Indiana Festival Poster Contest having my work representing the event in posters and programs.
2001 & 2002 Bridge to the Arts— First Place Sculpture Division
2002 Indiana State Fair Artists in Residence Day First Place -Professional Division
2003 Indiana State Fair Artists in Residence Day Second Place -Professional Division
2004 Indiana Microbrewers Festival "the Art of Brewing" Art Contest First Place
2004 Indiana State Fair Artists in Residence Day First Place -Professional Division
2005 Indiana State Fair Artists in Residence Day First Place -Professional Division
2005 Hoosier Salon Annual Exhibition – Purchase Award
2006 Indiana State Fair- Fine Arts-Sculpture Second Place -Professional Division
2006 Indiana State Fair Artists in Residence Day Second Place -Professional Division
2007 Creative Native Art Competition–Garfield Park First Place
2007 First Brush of Spring– Hoosier Salon– Winner – New Harmony Heritage Award
2007 Indiana State Fair- Fine Arts-Sculpture Third Place -Professional Division
2008 Indiana State Fair- Fine Arts-Sculpture/Computer Art/Ceramics Honorable Mentions-Professional Division
2008 Indiana State Fair Artists in Residence Day First Place -Professional Division
2009 Creative Native Art Competition–Garfield Park Second Place
2010 Indiana State Fair Artists in Residence Day First Place -Professional Division
2010 Indiana State Fair- Fine Arts-Sculpture Third Place -Professional Division
2010 Indiana Wildlife Artists 27th Annual Exhibit Second Place Sculpture
2010 Hoosier Salon Annual Exhibition – Best Sculpture
2010 IUPUI Regatta Art Competition- Merit Award
2011 IUPUI Regatta Art Competition- Merit Award
2012 IUPUI Regatta Art Competition- First Place
2011 Indiana State Fair Artists in Residence Day Second Place -Professional Division

The Art Sanctuary, 2012 Annual Artesian Show- Second Place Sculpture

2012 Indiana State Fair Artists in Residence Day Second Place -Professional Division
Richmond Art Museum Annual Art Exhibition 2012, Merit Award Sculpture
2013 Indiana State Fair Artists in Residence Day, First Place -Professional Division
2013 Indiana State Fair- Fine Arts-Sculpture Second Place -Professional Division
2013 Indiana State Fair Artists in Residence Day, First Place -Professional Division
2016 Art at the Arnold- Arnold Schwarzenegger Sports Festival– Honorable Mention
2016 Art for The Ages- Greenwood Arts Council- 1st Place
Publications
The Indianapolis News: April 2, 1999
The Spotlight June 3, 1999
The Indianapolis Star: September 28, 2008
The Spotlight October 23, 2008
South Magazine-Fall 2013- On the Rise- pages 89, 94
South Magazine-Fall 2016-
Community
SoArts Arts Group- Director
Southside Art League- President, Board Member
Herron Alumni Association- President, Board Member